If you want to sell products in multiple pieces, you can specify purchase multiplicity in the product card. Multiplicity is the minimum number of products for one order. For example, if it equals 2, customers will be able to order 2, 4, or 6 pieces.
Customers will see a corresponding icon on products with multiplicity, that said, on the product description page the cost is indicated for one product. The final price will be indicated in the cart.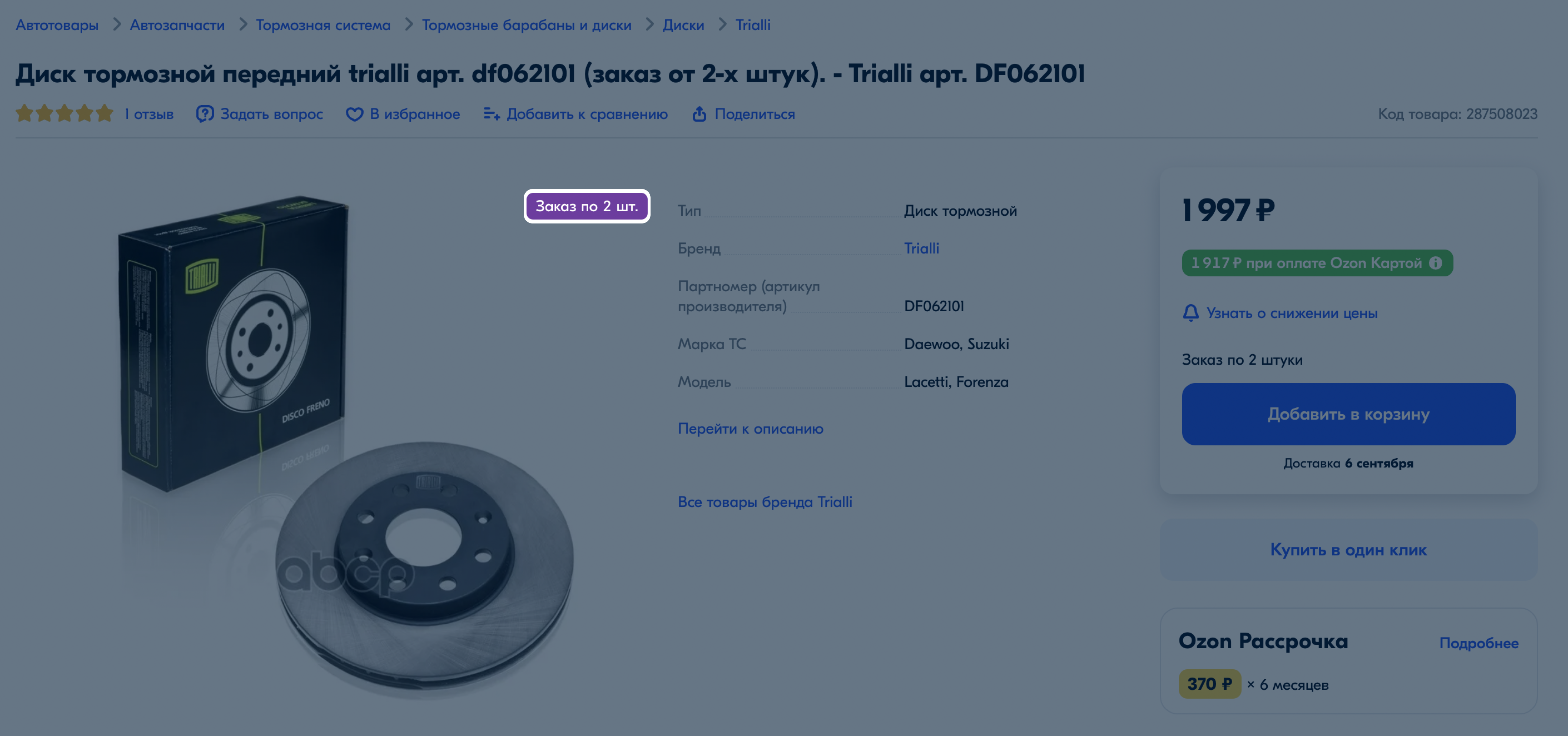 Products for which you can set the multiplicity #
Multiplicity works for products from the following categories:
a set of secret bolts for wheels;
suspension parts;
wheel bolts/nuts;
basic auto parts;
car sensor;
disc brake pads;
wheel caps;
muffler, corrugations, resonator pipes;
car lamps;
protection of the external car parts;
bearings;
fuses;
car wiring, wires;
spark plug;
glow plug;
brake discs and drums;
car headlights.
How to add purchase multiplicity #
If you want to specify the multiplicity:

In the Characteristics section in the Multiplicity of purchase field specify an integer: the minimum number of products for one order.

Fill in the other characteristics and click Save product.