Information on the FBS scheme is relevant only for Belarus and Kazakhstan, according to the FBO scheme–only for Kazakhstan.
The general structure of the seller 's expenses on Ozon is made up of:
the expenses for returns, non-purchases, cancellations;
the expenses for other services.
The specified cost of Ozon services includes VAT of 20%.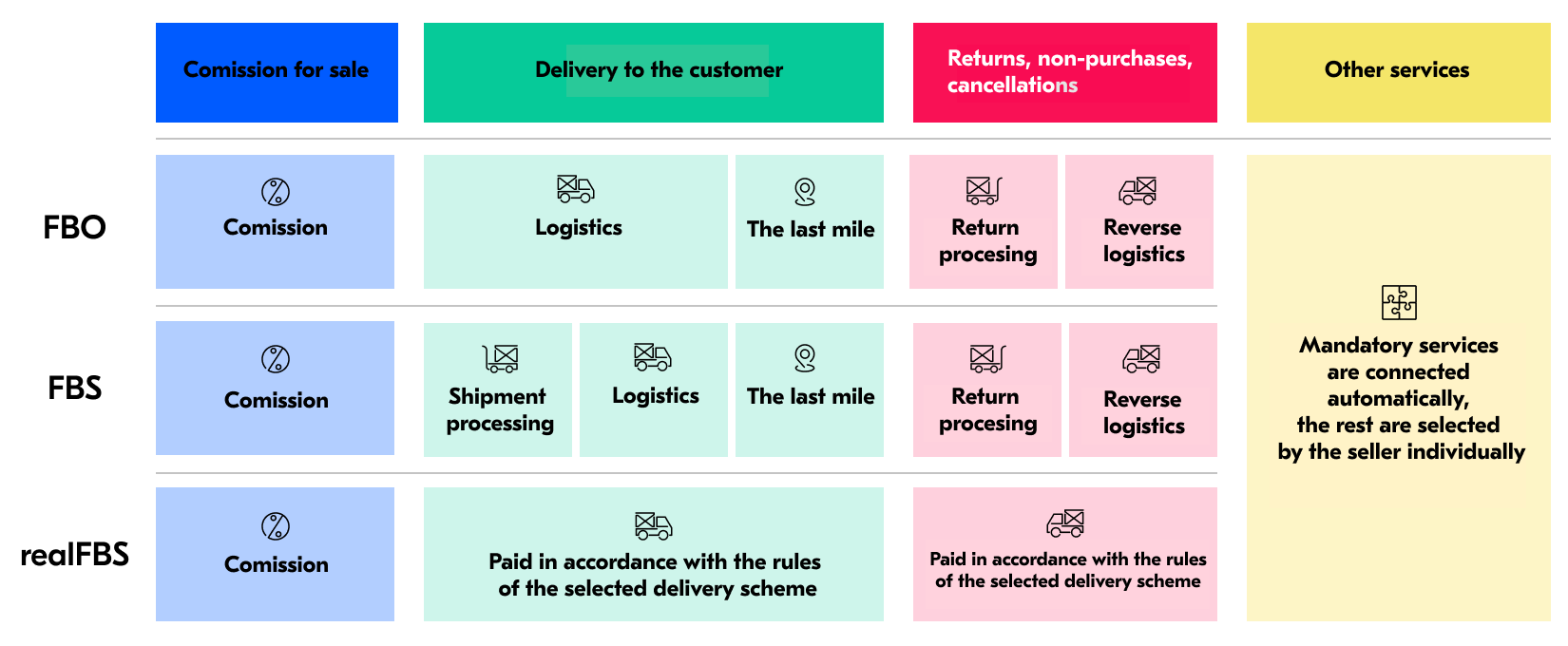 Ozon works on a marketplace model, where each seller can place their products on the marketplace for a fixed percentage–sales commission fee. In addition, Ozon can provide services for the product delivery to the customer. If the product does not satisfy the customer for any reason, the seller pays for the return, non-purchase, and cancellation processing, and for the reverse logistics. These three categories of services are the seller's basic costs for sale and delivery.
You can also use other Ozon services. Some of them are mandatory, some you can connect if necessary. For example, the FBO scheme automatically applies the Ozon warehouse placement service.
The volume of services varies for all sellers. For example, according to the latter scheme, you only pay Ozon a sales commission fee, you pay for delivery to third-party services, and you resolve the return issue individually with the customer. We partially reimburse some of the delivery costs.
There is no need to pay for services separately. We take into account all expenses for the billing period when forming the payment amount.