The Offer is the agreement between your company and Ozon. If you don't sign the Offer, we won't be able to sell your products and pay your remuneration.
Once your account is activated, please read and accept the Offer:
Go to your profile. The Offer page will open.
Read the Offer. Use the Next button to proceed to the next section.
Click Accept the Offer.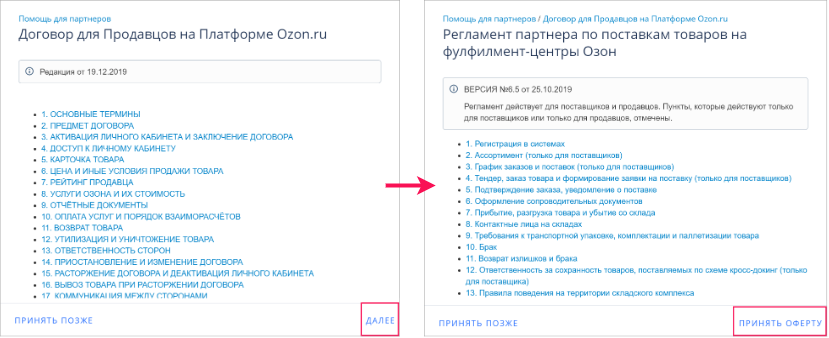 Previous step #
Next steps #