You can upload products via your personal account. If you sell many products, you can upload them in an XLS file, and you can also automate the uploading process via API. Learn more in the Upload in an XLS file and Upload via API sections.
Learn more about uploading products
1. Fill in the main characteristics
To be able to sell products of some brands, you may need to provide corresponding certificates. If you are uploading such a product, please add the brand certificate first.

Learn more about brand certificates
Before adding a product,

check whether it is already available on Ozon

. If it is, you won't have to fill in all the data about the product manually, and you can immediately add your product offer to the product description card.
On the Products and prices → Add product page, fill in the main characteristics, select a category, specify prices. In the VAT area, select Exempt. To correctly fill in the characteristics and pass moderation, see the Product ID, Ozon ID and Mandatory Characteristics sections.
Click Next. If such a product is already available on Ozon, you will see a notification. Click the Save product button; your product offer will appear on the PDP automatically.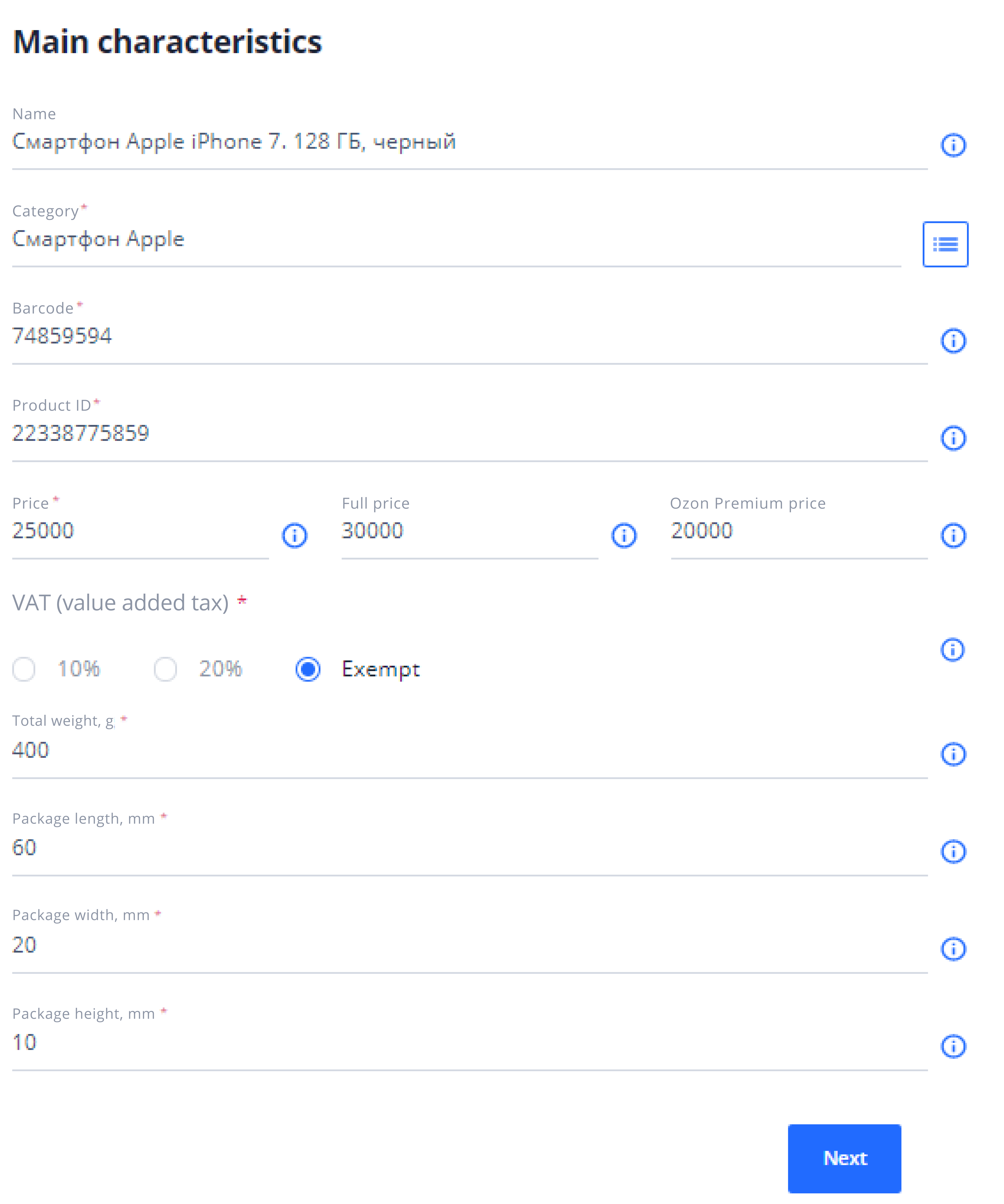 2. Fill in additional characteristics
If the product is new and not yet sold on Ozon, specify additional characteristics.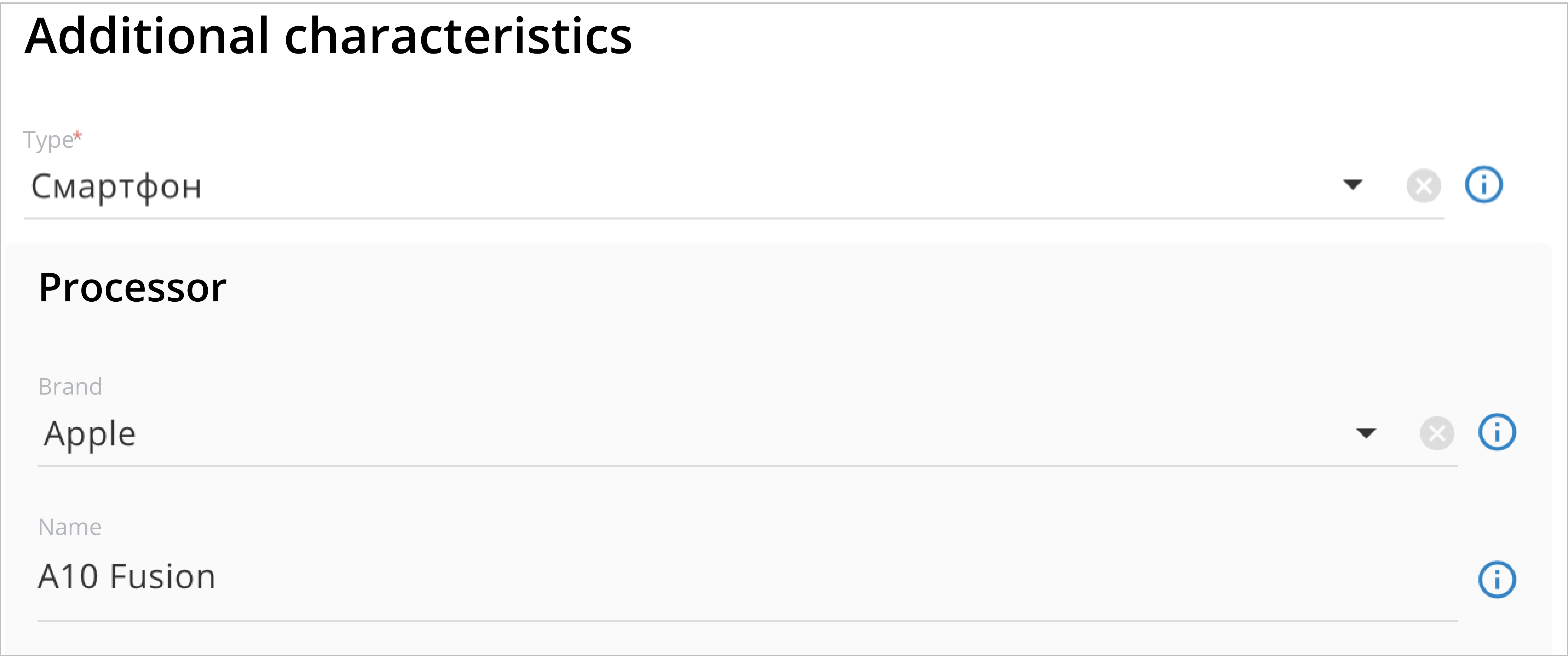 3. Upload images
Upload the main and additional product images. Learm more about image requirements
The main image is displayed first on the PDP. To make an image the main one, hover over it and click the star icon.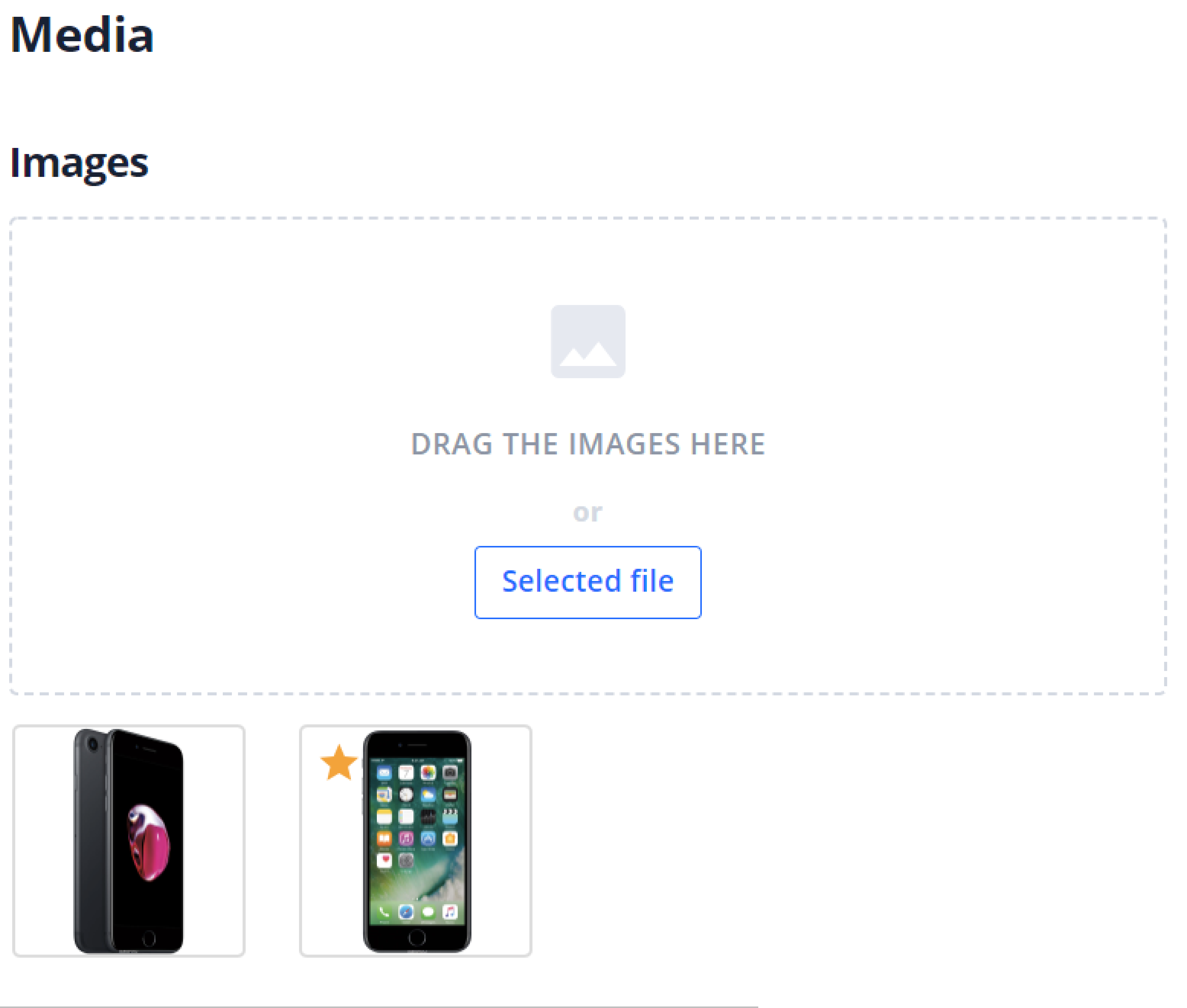 4. Check the product details
Make sure that the details you've entered are correct and click Add Product.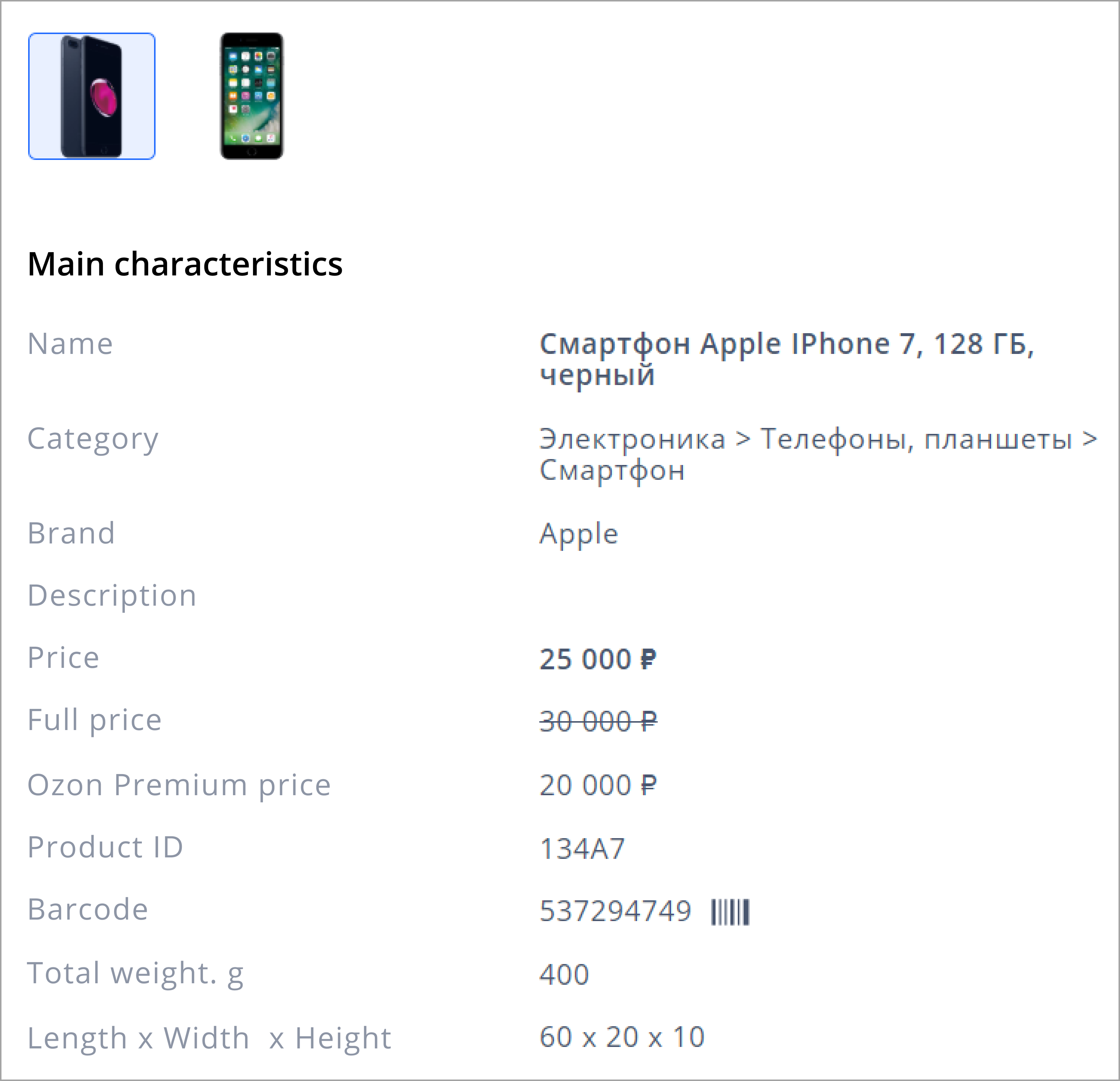 Previous steps #
Next steps #