To create a new product, select the category it belongs to. The category determines:
set of product characteristics,
position in search results.
Choose the category carefully: you can't change it on your own after product creation. Products with the wrong category are rejected during the moderation.
To correctly identify a category, use the search by category before creating or uploading products. The template for uploading products can be downloaded or filled out online on the second and third levels of the category tree in your personal account.
Product categories on Ozon #
There are several product management trees in the Ozon system:
Commission tree: different categories have different sales commissions.
Attribute tree: each category has its own set of characteristics for product description.
Navigation tree: categories on Ozon.
The tree in the personal account consists of commissions and attributes trees. You can't select the category in which the product will appear on the site in this tree.
To assign right attributes to the product and make it appear in the right category on Ozon:
Select a category in the tree in your personal account.
Select one or more appropriate values in the Type field.
Can't select a category in my personal account #
Uploading products in some categories is restricted. To access these categories, provide product documents.
Learn more about uploading products in some categories
Don't add products from categories with restrictions to similar categories. Such product will be rejected during moderation, and the seller may be blocked.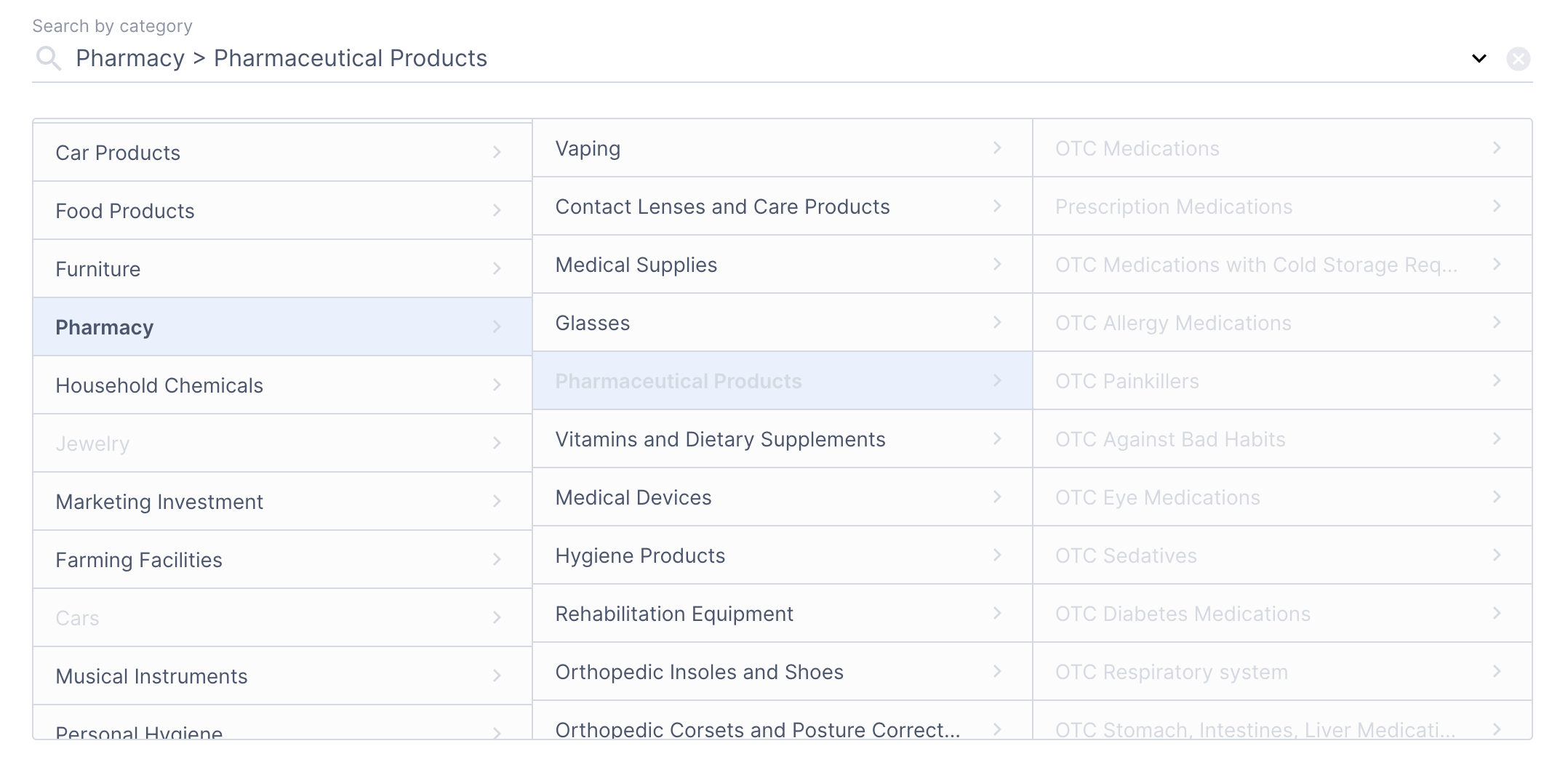 How to change product category #
If you selected the incorrect category for a product and want to change it, contact the Ozon support team. Choose the Content / Working with PDPs → Add a product category/type topic. We'll manually change your product category.